Mongolia is a land of adventure accessible to everyone, regardless of their age. Its wild nature as well as these breathtaking landscapes make it an increasingly popular destination, especially by people over the age of 60. A trip to the land of the eternal blue sky is also an opportunity to discover the typically Mongolian cultural wealth that is "nomadism" as well as to walk on the land which saw the birth of one of the greatest conquerors "Genghis Khan" ". So, if this exciting adventure tempts you, here is a suggestion of the activities you absolutely must try in order to make your stay in this country an unforgettable experience.
Visit Khövsgöl Nuur National Park
Located in the northwest of the country, a visit to Khövsgöl Nuur National Park is a must during a stay in Mongolia. This natural park of more than 100,000 km2 is home to the largest freshwater lake in the country "Lake Khövsgöl" from which it takes its name. This place has a very important symbolic value for the Mongols. For them, this lake is the home of the water spirits they call the "naga". But visitors appreciate it above all for the beauty of its landscape as well as for the many activities that they can practice there such as hiking, fishing, etc.
Follow in the footsteps of Genghis Khan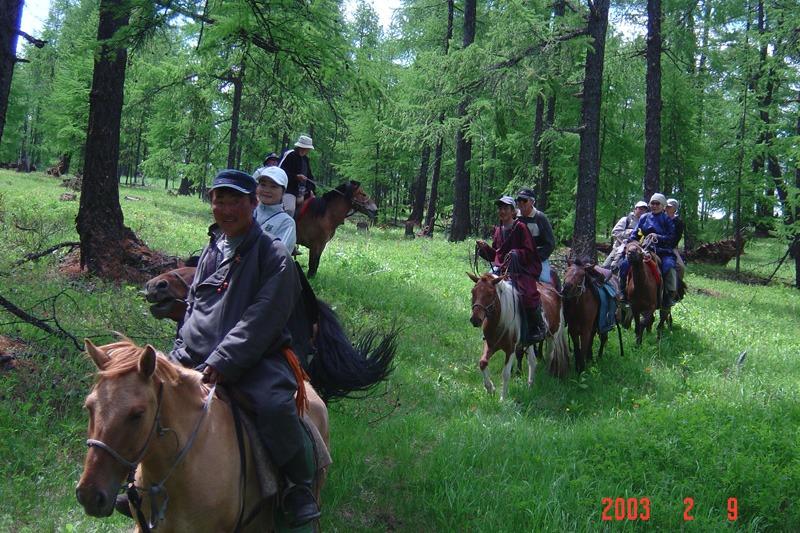 Among the activities you can do during your journey in Mongolia, horseback riding in the footsteps of Genghis Khan is not to be missed. Accessible to everyone, this magnificent hike will allow you to discover and appreciate the sites classified as World Heritage of Humanity with beautiful rides through the steppes.
Attend the Naadam Festival
Attending the Naadam Festival is also an experience not to be missed on a trip to the country of Genghis Khan. This is a game that was created to celebrate the anniversary of the Mongolian revolution of 1921. It takes place every year from July 11 to 13 throughout the country and revolves around three traditional games that are horse racing, wrestling, and archery.
Celebrate Mongolian New Year (Tsagaan Sar) with a nomadic family
The New Year is a unique opportunity to experience the legendary hospitality of the Mongolian people. Indeed, during this period known as the "Tsagaan Sar" which means "white month", nomadic families prepare a unique festivity with special dishes such as the famous buuz (meat ravioli) or even kheviin boov (a cake. dry traditionally prepared for New Year celebrations).
Explore the Orkhon Valley

Located about 420 km southwest of the capital Ulan Bator, the Orkhon Valley is the cradle of nomadic culture. It is also famous for its many thermal springs with therapeutic virtues. This valley is also home to many archaeological remains that will delight lovers of this discipline.