UNESCO world heritage sites in Kyrgyzstan
Emblematic country of the nomads and of wild nature, Kyrgyzstan also has a couple of sites registered at as UNESCO world heritage. At the heart of the Silk Road, this Central Asian republic has always been a crossroads for different civilizations which have left their mark on the country. Traveling to Kyrgyzstan does not only mean discovering an authentic and still actual nomadic culture, or going on treks in splendid landscape at the foot of gigantic mountains. Traveling to Kyrgyzstan also means traveling in time thanks to the petroglyphs from the Bronze Age and the ruins from the Silk Road…
Here are three Kyrgyz sites ranked among the UNESCO world heritage list that you should absolutely visit while traveling in Kyrgyzstan: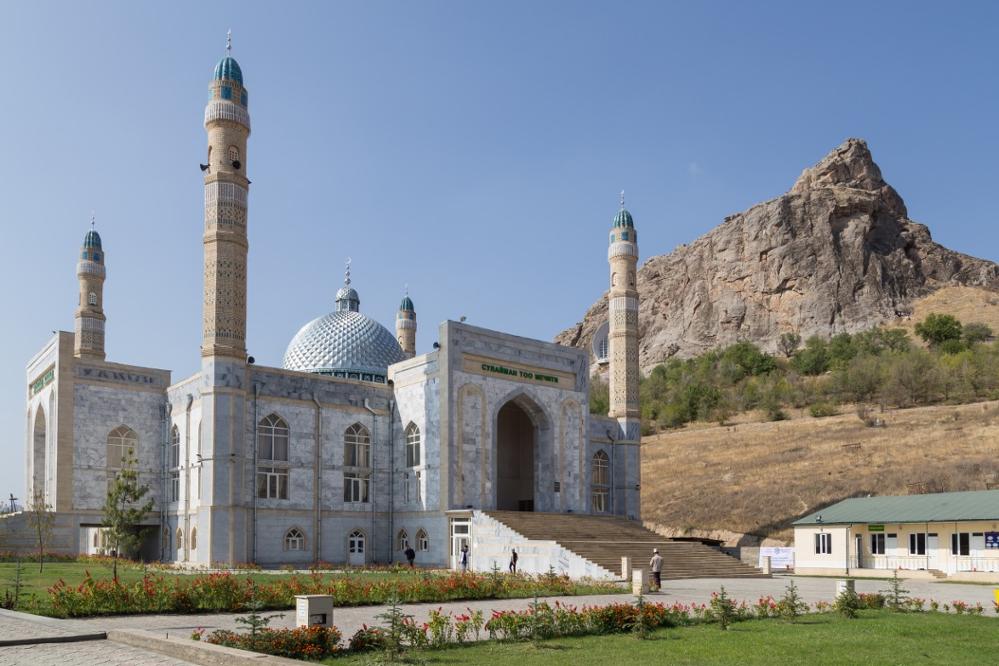 Sulaiman-Too
This isolated mountain that elegantly dominates the city of Osh in the south of the country is the first site in Kyrgyzstan to have been added to the UNESCO world heritage list, back in 2009. Sulaiman Too is a sacred mountain that served as an important landmark and guide for stranded caravans but also as a significant pre-Islamic and Islamic pilgrimage place.
The mountain of Sulaiman-Too in Osh contains a few ritual sites, mostly caves that promise things like a good health or fertility. There are also several ancient mosques on the mountains as well as many petroglyphs, which show the historical importance of this place.
More than 101 petroglyphs were found on this mountain. Most are hidden inside the caves. They date back to the Bronze Age.
Among the sacred sites, we find a natural slide that is meant to bring fertility to women, and a narrow cave where you have to crawl to its end. 17 sacred sites are still used nowadays by locals and travelers in hope of a better life.
Two mosques were built in the 16th century to host pilgrims during prayers. Sulaiman Too also has a museum which exhibits archeological findings and gives explanations to the sacred sites.
The Silk Roads
The UNESCO also protects ancient Silk Roads in Kyrgyzstan, and mainly the Chang'an Tian Shan network. This site, added to the world heritage list in 2014, extends on more than 5000km in China and Central Asia.
33 sites from this road are protected by UNESCO: city ruins, Buddhist caves, the Great Wall of China… The road was formed at the 2nd century BC and was regularly used until the 16th century, allowing a great flux of knowledge, cultures, religions, languages, civilizations and goods.
Although widely used, this section of the Silk Road was definitely not an easy one to take. The terrain constantly changes, alternating between valleys, lakes, dry steppes and snowy peaks. Travelers had to climb many mountain passes in the high Tian Shan Mountains of Kyrgyzstan to get to their destination.
In Kyrgyzstan, we mainly find ruins of ancient cities in the valley of Chuy, next to the capital Bishkek, including Navakat and Burana. The road also has several interesting religious sites.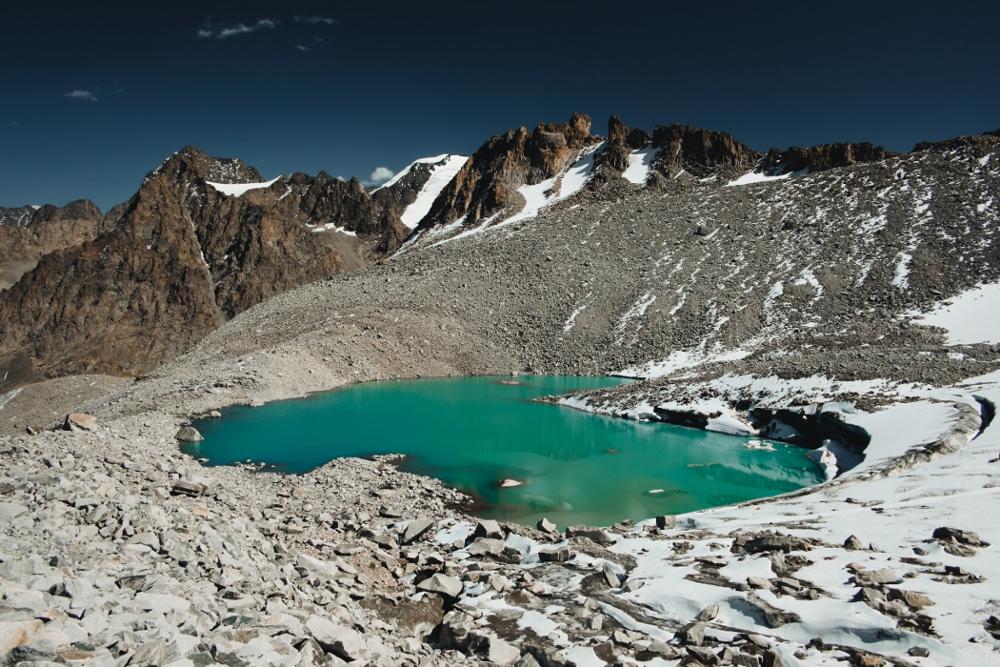 The Western Tian Shan
The Celestial Mountains of the Tian Shan, which make Kyrgyzstan famous around the world, also have their place on the UNESCO World Heritage list since 2016. The Tian Shan is one of the greatest mountain ranges in the world, with two giant peaks in Kyrgyzstan (Khan Tengri at 7010m altitude and Pobeda at 7439m). But the part of the mountain range protected by UNESCO culminates at only 4503m.
Shared between Uzbekistan, Kazakhstan and Kyrgyzstan, this mountain range owes its title as a preserved site for the unique flora and fauna that it shelters.
Marion Biremon